Doctors & Staff
Meet the experienced and friendly doctors and staff who make Vision Source of Goodland the leading provider of vision care products and services.
---
Mark Wahlmeier, O.D.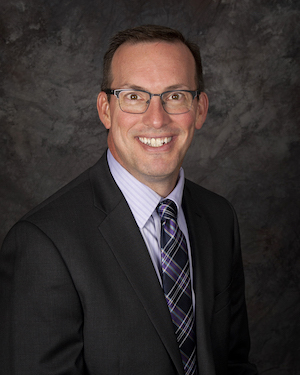 Dr. Mark Wahlmeier was born and raised in western Kansas (Norton). He went on to Fort Hays State University where he played football for four years. After college sports he was ready to devote his time to academic studies at the University of Missouri-School of Optometry where he excelled to the top of his class receiving numerous awards and honors. Dr. Mark joined the practice in 2000 and enjoys being able to practice all facets of eye care with services for pediatric and adult patients. He is also available for sport's vision consultation-helping maximize the sport enthusiast's vision and ability. He is proud to work in both the Colby and Goodland offices and enjoys offering the latest technology available to give the patient a thorough eye health assessment.
Dr. Mark and his wife, Amanda, have four children: sons, Jordan and Peyton and daughters, Kellyn and Breckyn. His family enjoys camping and other outdoor activities. He is also active in his church and several local organizations.
---
Danielle McAtee O.D.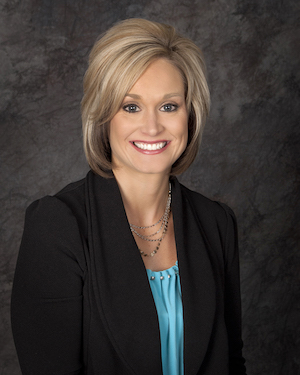 Danielle McAtee, O.D. joined our offices in 2008 and serves in our Goodland, Burlington & St. Francis locations. Danielle (Kreigh) McAtee was born and raised in St. Francis, Kansas. Even at an early age, Dr. McAtee knew that she wanted to pursue a career in the medical field. She attended Fort Hays State University where she obtained her bachelor's degree in biology. She went on to complete her optometry degree at Indiana University's School of Optometry
Dr. McAtee is licensed in all areas of eye care, but her special interests include diseases of the eye and fitting people in contact lenses. In her free time, Dr. McAtee enjoys shopping, playing with her dogs and spending time with family and friends. She and her husband, Brock, and their sons Tyce and Jace live in St. Francis and are active in the community.
---
Jordan Hagler, O.D.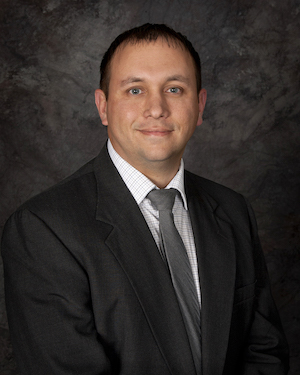 Jordan Hagler, O.D. joined our offices in August 2012.  Dr. Hagler grew up on a farm south of Atwood, Kansas. He received his bachelor of science degree in biology from Kansas State University. In May 2011, he graduated from Northeastern State University Oklahoma College of Optometry in Tahlequah, Oklahoma, with summa cum laude honors.
During his time in optometry school, Dr. Hagler received numerous honors & awards including the school's Pheiffer Award for Excellence in Ocular Disease Research for his study in glaucoma management. He also completed his externship at Fry Eye Associates, in Garden City, KS where he received further training in surgical post-operative care. He went on to complete a residency in primary care optometry with an emphasis in ocular disease at the Jack C. Montgomery VA Medical Center in Muskogee, Oklahoma.  During his residency, he received advanced clinical training in the management of diabetic eye disease, glaucoma, macular degeneration, and other various ocular conditions.  Dr. Hagler also enjoys fitting contact lenses, working with pediatric patients, and low vision rehabilitation.
In his free time, Dr. Hagler enjoys golfing, fishing, and spending time with family.  Dr. Hagler works in our Colby, Goodland and Atwood offices and is happy to be serving these local Northwest Kansas communities.
---
Brett Keller, O.D.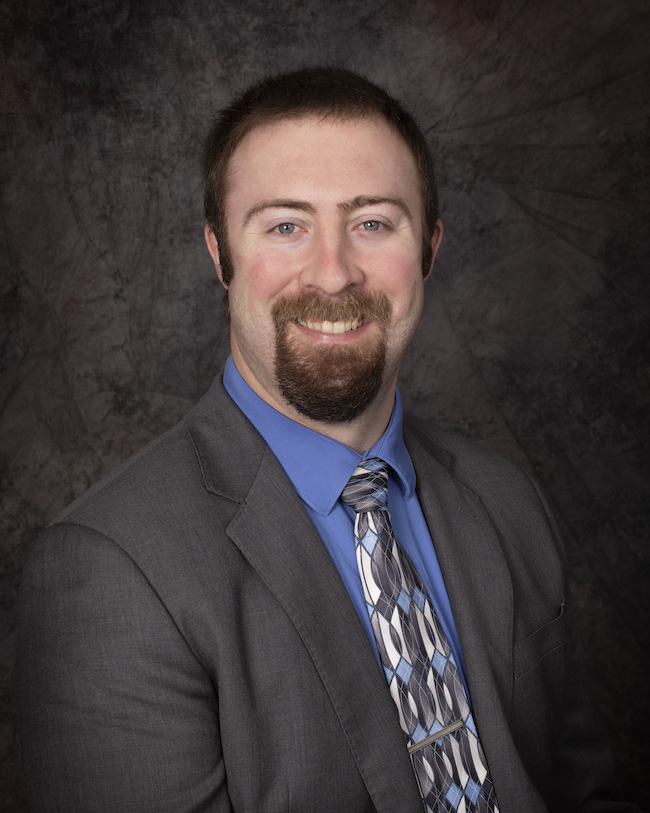 Dr. Keller joined our practice in December 2020 and is a Sharon Springs, KS native. He earned his undergraduate degree at Kansas State University in Life Sciences. He then went on to St. Louis to complete his Doctor of Optometry degree in 2016 at the University of Missouri-St. Louis. During his time in St. Louis, he was a member of Beta Sigma Kappa, an international optometric honors fraternity. Dr. Keller completed externships at Robert Dole VA Hospital in Wichita, KS and the Chickasaw Nation Medical Center in Ada, OK where he received additional training in surgical post­operative care and eye diseases such as glaucoma, macular degeneration, and diabetic eye diseases.
Before joining our practice, Dr. Keller worked in Manhattan for four years, providing full-scope optometry services, including ocular disease management for people of all ages, contact lens fitting, and pediatrics.
When he is not in the office, you may run into Dr. Keller and his family enjoying the great outdoors. Besides spending time with his wife, Alaina, one and a half-year-old son and one-month-old daughter, Dr. Keller also enjoys going to church on a regular basis, fixing things around the house, gardening, the occasional pick-up games of hoops, throwing the pigskin, and rooting for the Nebraska Cornhuskers through thick and thin.
Dr. Keller says he enjoys practicing optometry because, "It is always evolving; there is always something new to try, to learn, to practice. But, helping a child see clearly for the first time is an awesome perk!"
---
Staff
Spring L., CPO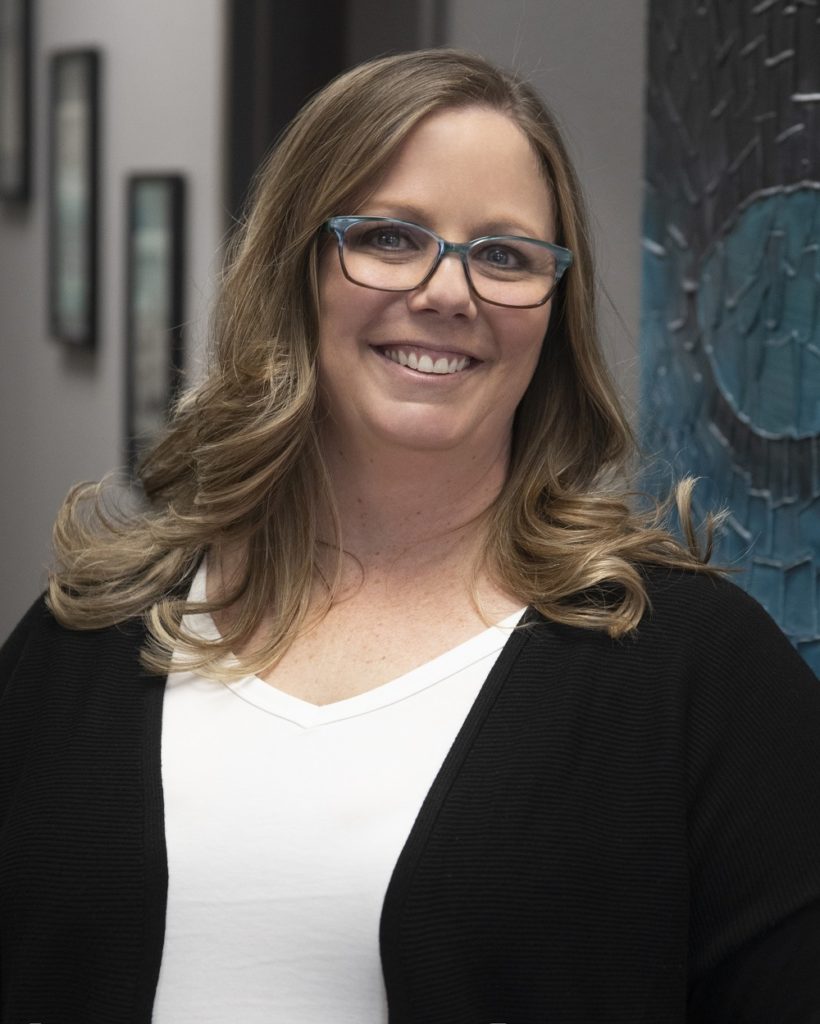 Serving as our Office Manager, Spring works as an Optometric Tech and is a Certified Para Optometric. She is originally from Nevada and joined our office in 2016. Spring enjoys her co-workers and learning new things each day. Outside of the office, you will find Spring enjoying time with her family and watching her kids in their various sporting events.
Spring's favorite patient encounter/memory: "I think every day is a new experience and I'm always learning from our patients."
Spring's favorite motto/mantra: "Life's a climb, but the view is great!"
---
Stacy T.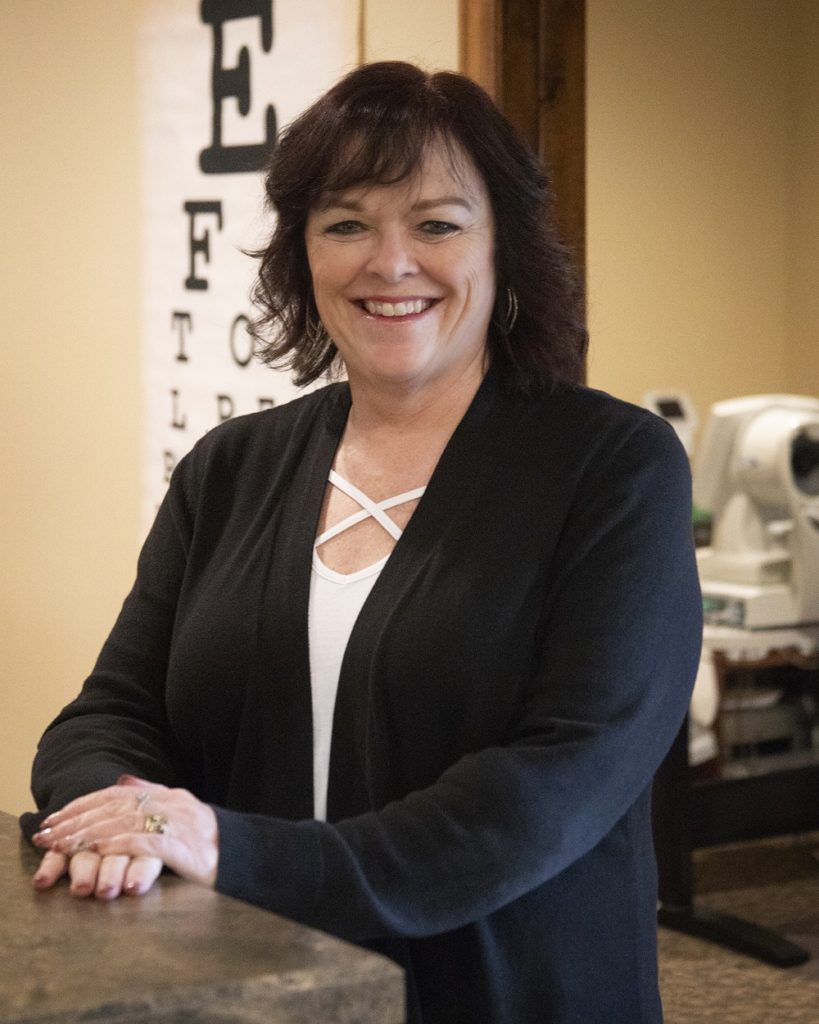 Stacy began working in our Goodland, Burlington and St. Francis offices in 2013 as one of our Front Desk team members. She has her Associates degree from Denver Business College. Stacy loves talking with patients and getting to know them. She also enjoys traveling to our various offices and "working with the best doctors!". Stacy grew up in Kanorado and Goodland and loves spending time with her husband, two daughters and her grandson. As a family, they all enjoy camping at the lake. She loves watching her husband and daughter participate in demolition derbies. Reading and scrapbooking are also activities she enjoys.
Stacy's favorite motto/mantra: "Things only get as bad as you are willing to let them"